90 Years of
Elevating Your Ambitions
Scroll to Explore Our History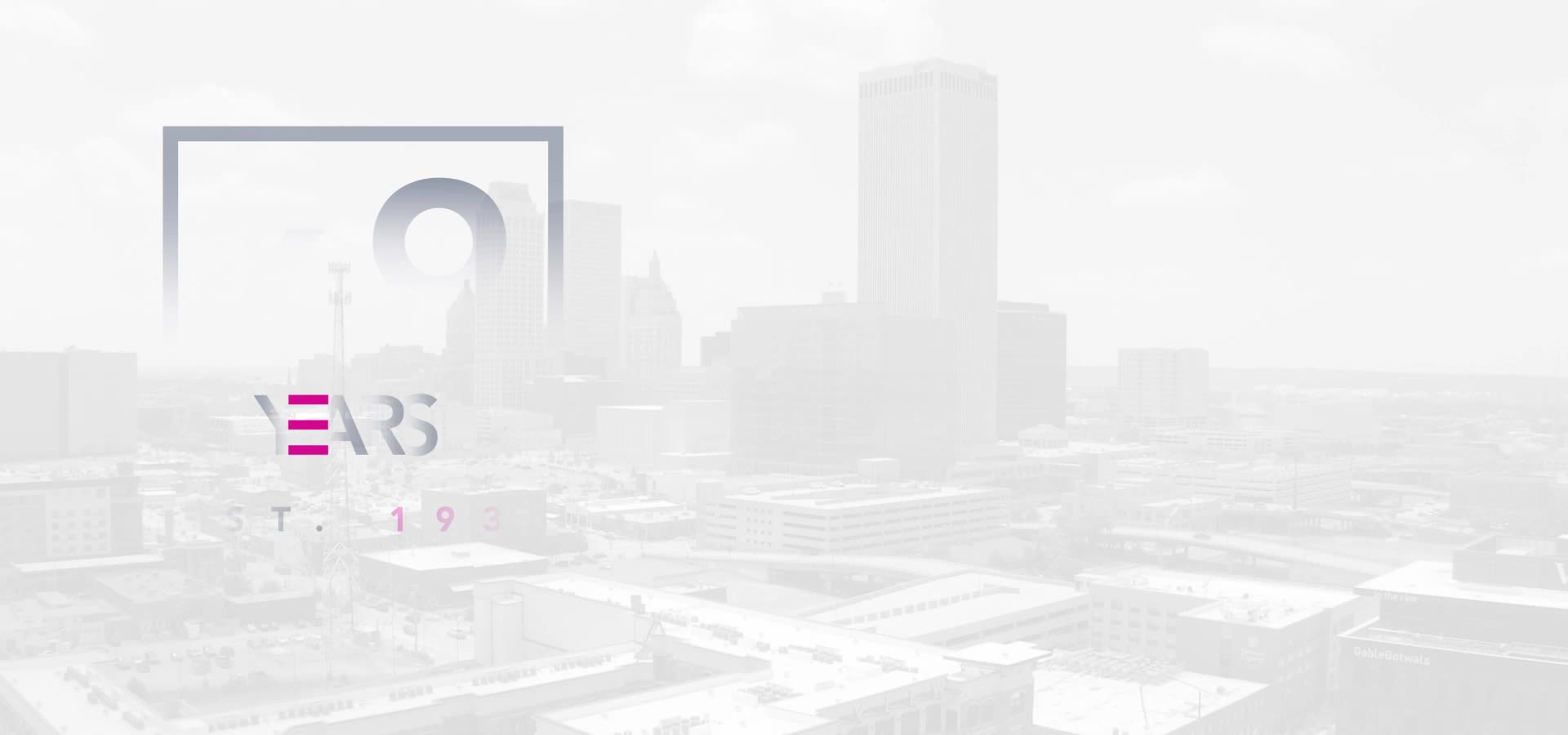 90 Years of
Elevating Your Ambitions
Scroll to Explore Our History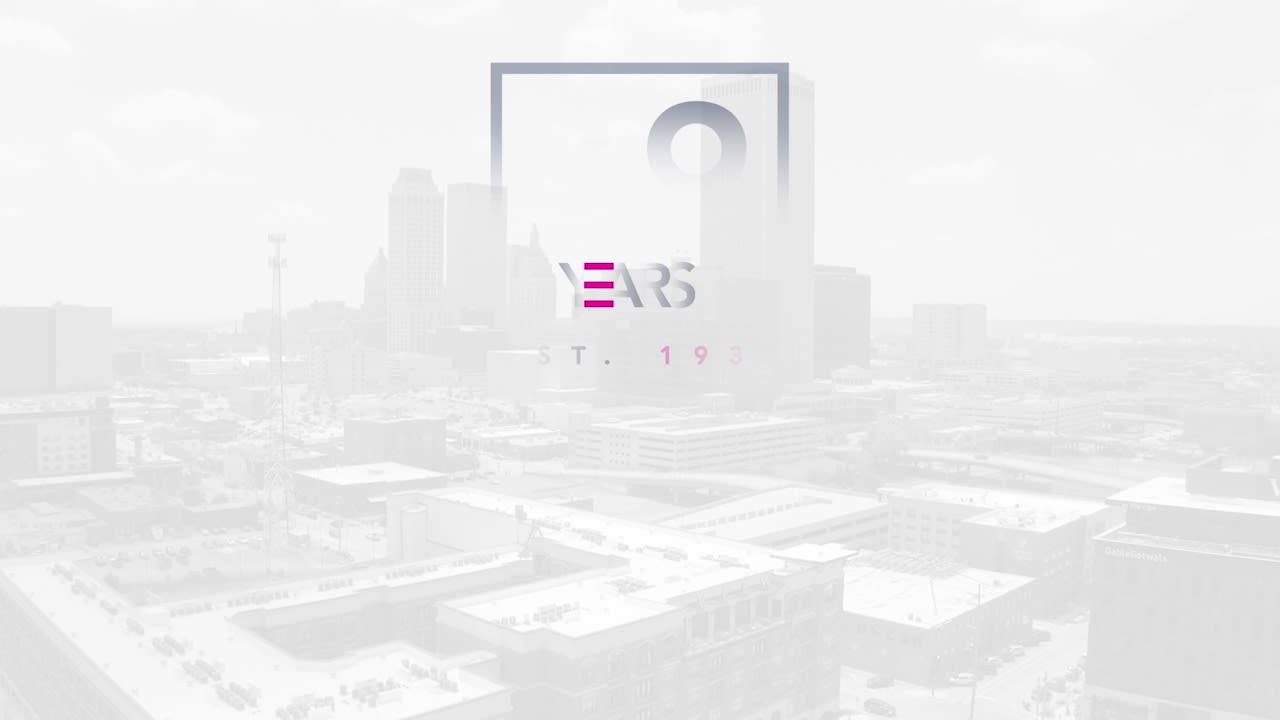 Nine Decades of Superior Legal Services
Empowering Clients To Take the Next Step
For nearly a century, the lawyers of Conner & Winters have served as trusted counsel for clients throughout the region. With top legal talent and steadfast commitment to client satisfaction, Conner & Winters has been an important catalyst for growth across major industries such as banking & finance, oil & gas, corporate securities, and healthcare.
In 2023, we're proud to celebrate the stories of ambition, resilience, and excellence that have defined our 90-year history.
History of Conner & Winters
National Experience & Prestige — Established in Tulsa, Oklahoma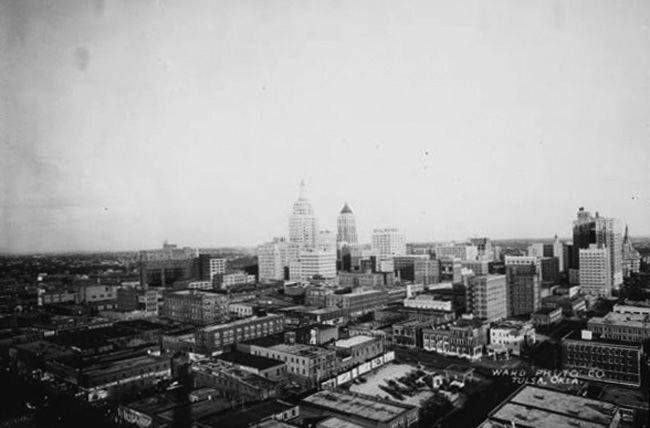 A tulsa partnership founded in depression-era banking
Benjamin Conner was a highly-regarded trial and business lawyer who created a law partnership with John Winters, Jr., a University of Michigan Law School graduate who worked in banking.
Founded by Benjamin Conner & John Winters
Benjamin Conner was originally from Chicago, where he graduated from John Marshall Law School and worked in the law department of the Atchinson, Topeka & Santa Fe Railway. He came to Tulsa in 1907 and began practicing in partnership with Carl & Percival Magee under the firm Magee, Magee & Conner. In 1911, Mr. Conner split from the firm to practice as an individual, and he became well-known in the area as a prominent attorney and an upstanding citizen.
In 1933, Ben Conner was serving as outside general counsel for the First National Bank and Trust Company of Tulsa, where a young law graduate John Winters, Jr. was also working as a junior trust officer. During that time, the Tulsa area could not escape the financial realities of the Great Depression despite the successes of the oil industry. In January 1933, the Salary & Operating Committee of the bank decided to eliminate a junior officer position due to "reduced volume of bank business". They ultimately selected to eliminate Mr. Winters' position, for "seniority reasons and from the further fact that he has a legal profession, thereby better fitting him to secure other employment."
As serendipity would have it, John Winters did in fact secure other employment as a lawyer — two months later, he formed a partnership with Ben Conner, and their primary client was the very bank that had fired Mr. Winters.
1933 banking crisis the day following the firm's founding
Benjamin Conner & John Winters officially established their law partnership on March 5th, 1933. On the very next day, newly-elected President Franklin D. Roosevelt issued an emergency proclamation declaring a week-long Bank Holiday.
In the 1930s, the nation was grappling with the hardships of the Great Depression. The Wall Street Crash of 1929 and several bank crises since had caused the American people to reject the policies of the Republican President Herbert Hoover, and instead turn to the "New Deal" promises of then-New York Governor Franklin Delano Roosevelt. The 1932 presidential election saw Roosevelt win a landslide victory, capturing 472 electoral votes and carrying 42 states to Hoover's 6.
FDR was sworn into office on March 4th, 1933, and in his inaugural address, he eviscerated the banking and financial industry as "unscrupulous money changers" who represent the "evils of the old order" and have led to "callous and selfish wrongdoing".
36 hours after giving his address, he ordered the week-long suspension of all banking transactions, as a way to stymie bank failures and closures. The FDR administration worked to reopen banks in stages, as Congress came into session to restore public confidence in the financial system by passing the Emergency Banking Act.
For the newly-formed law partnership of Conner & Winters, it would seem that resilience would be the firm's very first trial.
a name synonymous with excellence
Over the last 90 years, the Conner & Winters name has been a staple in the legal industry throughout the region.
Through the decades, Conner & Winters has seen a bevy of highly-skilled and talented lawyers join their ranks. Many came from Ivy League and other prestigious law schools. Some fought in wars defending our country before joining the firm. Others had an indelible impact on our state and nation after leaving the firm.
Roger Randolph: a 1937 Yale Law School graduate who served with the cloak and dagger group working in London to break the German "enigma" code before joining the firm
Gentry Lee: Army JAG attorney before joining the firm, and afterwards became a prominent oil executive as GC and SVP of Cities Service Petroleum Company
Hess Crossland: known as a raconteur extraordinaire who joined the firm after returning from military duty as a Lt. Colonel and "mayor" of a small town in France under the occupied territory alliance
Bob McGowen: served on a United States Navy sub-chaser before joining the firm
Chuck Killin: fought in the famous Battle of the Bulge
John Athens: previously served as assistant and acting U.S Attorney for the Northern District of Oklahoma, appointed by the President
Horace "Doc" Ballaine: served as judge of the special judicial district for Pawnee and Tulsa counties
Robson Walton: eldest son of Wal-Mart founder Sam Walton, who served as Chairman of the Board of Wal-Mart Corporation from 1992-2015
Fern Holland: became an advocate for women's rights in the Middle East. Working for USAID to investigate human rights abuses under Saddam Hussein, she was attacked in her car with two others and murdered in 2004.
Dennis Neill: strong gay rights advocate and supporter for the LGBTQIA+ community in Tulsa. Inducted into the Tulsa Historical Society Hall of Fame and the namesake for the Dennis R. Neill Equality Center in downtown Tulsa
Hannibal Johnson: author, adjunct college professor, and nationwide expert on the Tulsa Race Massacre of 1921
Taking Wal-mart public in 1970
In 1969, a young Columbia Law School graduate by the name of S. Robson Walton joined Conner & Winters as an associate. He returned to Northwest Arkansas after law school, but wanted some breathing room from his family — and Tulsa was the closest city to Bentonville. The firm had done some work for his father's company, so it was a natural fit.
Rob joined Conner & Winters and became good friends with Joseph "Jay" McCain, who joined the firm a few months prior. The two bought houses next to each other and would carpool early in the morning to get to the office before the crack of dawn.
On the morning of January 2nd, 1970, Rob walked into the office and approached Jay about helping his dad offer shares in his small chain of five and dime stores across Arkansas and Missouri. The two approached Robert "Bob" McGowen, who had experience in corporations and initial public offerings.
McGowen prepared the very first certificate of incorporation for Wal-Mart Stores, Inc. naming the initial Board of Directors of S. Robson Walton, Joseph J. McCain Jr., and L.J. Fulton - another Conner & Winters associate.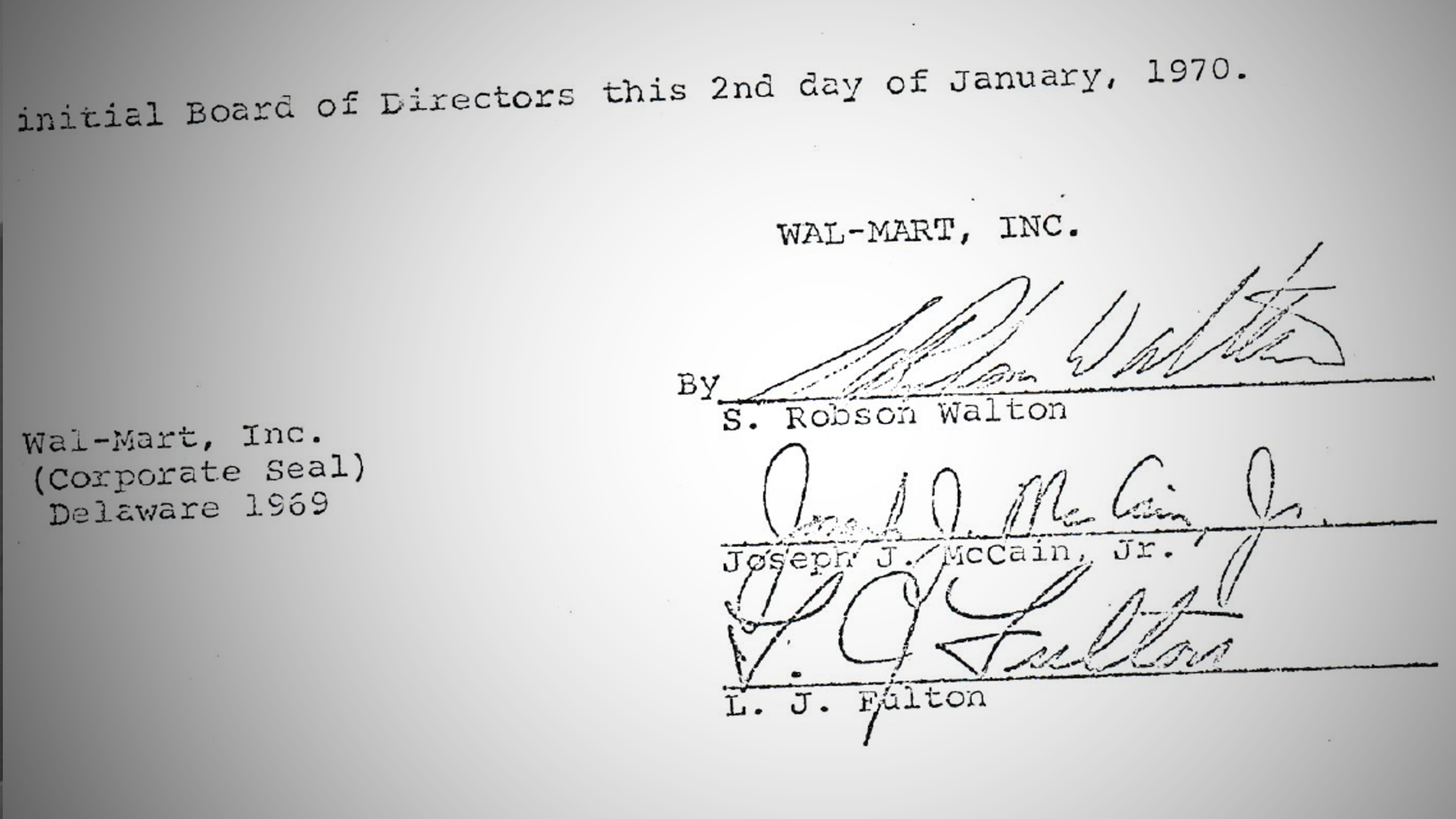 For decades after, Conner & Winters would continue representing Wal-Mart, as the stock price soared and the company grew into the powerhouse that it is today. Rob and Jay would make partner in 1974, before Rob would move back to Arkansas to join his father in running Wal-Mart.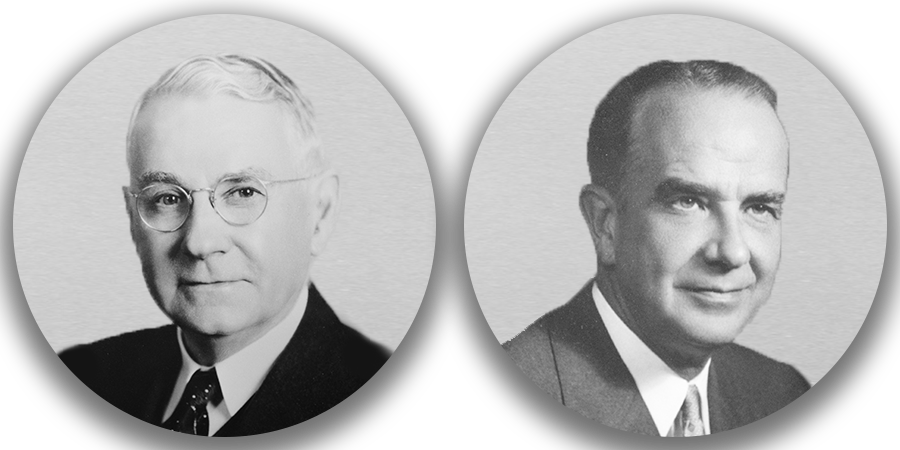 The first office in Tulsa opened on march 5th 1933
benjamin c. conner and john m. winters, jr. formed the law partnership conner & Winters

in 1994, the firm opened a second office in oklahoma city
The firm's management decided in the 1990s to pursue a more regional presence. Leveraging relationships with OKC attorneys Ray Tompkins and Peter Bradford, the firm opened an office in Oklahoma City, which has continued to grow over the years.

shortly after, Conner & Winters expanded into northwest arkansas in 1995
Conner & Winters has always had a strong connection with Northwest Arkansas, with Wal-Mart Corporation being a flagship client. In 1995, the Fayetteville office opened, anchored by John Elrod and Greg Scharlau.
the washington d.c. office opened in the late 90's to support national practices
A robust employee benefits practice was developing nationwide, with the addition of Steve McGrath in Tulsa working alongside Danny Miller, who was practicing in Washington, D.C. As associates Erica Summers and Carol Calhoun joined to support Danny, the firm officially opened a Washington, D.C office.
expansion continued into texas with the opening of offices in dallas and houston
Conner & Winters continued expansion in the 2000's with the opening of offices in Dallas and in Houston. These offices supported the growth of practices such as energy, aviation, employment, securities, and litigation.

premier firm throughout the region, with nationwide experience